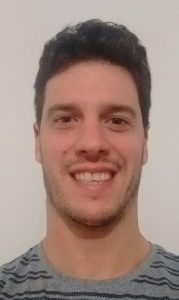 – As a Honeywell evohome ambassador, specialized in state of the art arrangement of individual space heating in existing systems (systems with highest energy efficiency class = VIII). Region wide Halle.
– Private renovation market region wide Halle: replacement of obsolete boilers with energy-efficient gas or oil condensing within the product range of the brand REMEHA (installation, maintenance and repair)
– Heating audit power <100 kW. Cost-benefit analysis in the context of replacing existing heating by heating technology.
Relevant education programs and recognitions:
– Certified installer renewable energy (RESCERT): thermic solar energy systems for domestic hot water (solar boiler)
– Installer central heating and plumbing (Syntra Brussels – Aalst)
– Professional competency for central heating, air conditioning, gas and plumbing (FPS Economy, S.M.E.s, Self-employed and Energy)
– Electricity for the heating technician (Syntra Aalst)
– Cerga professional gas technician (Syntra Brussels)
– Heating technician GI Flanders (CEDICOL)
– Heating technician L Flanders (CEDICOL)
– Heating technician GI Bruxelles (CEDICOL)
– Professional cometency electrotechnical activities (FPS Economy, S.M.E.s, Self-employed and Energy)